︎︎︎ Home
Amazon
---
Amazon Stores is a self-service platform that allows brands to create a digital shop within Amazon. I developed Recommmendations — a new feature within the Stores Dashboard that offers intelligent tips in context.
---
To kick off the project, I started by diving into the Stores dashboard, seeing the type of data and affordances that existed for Sellers.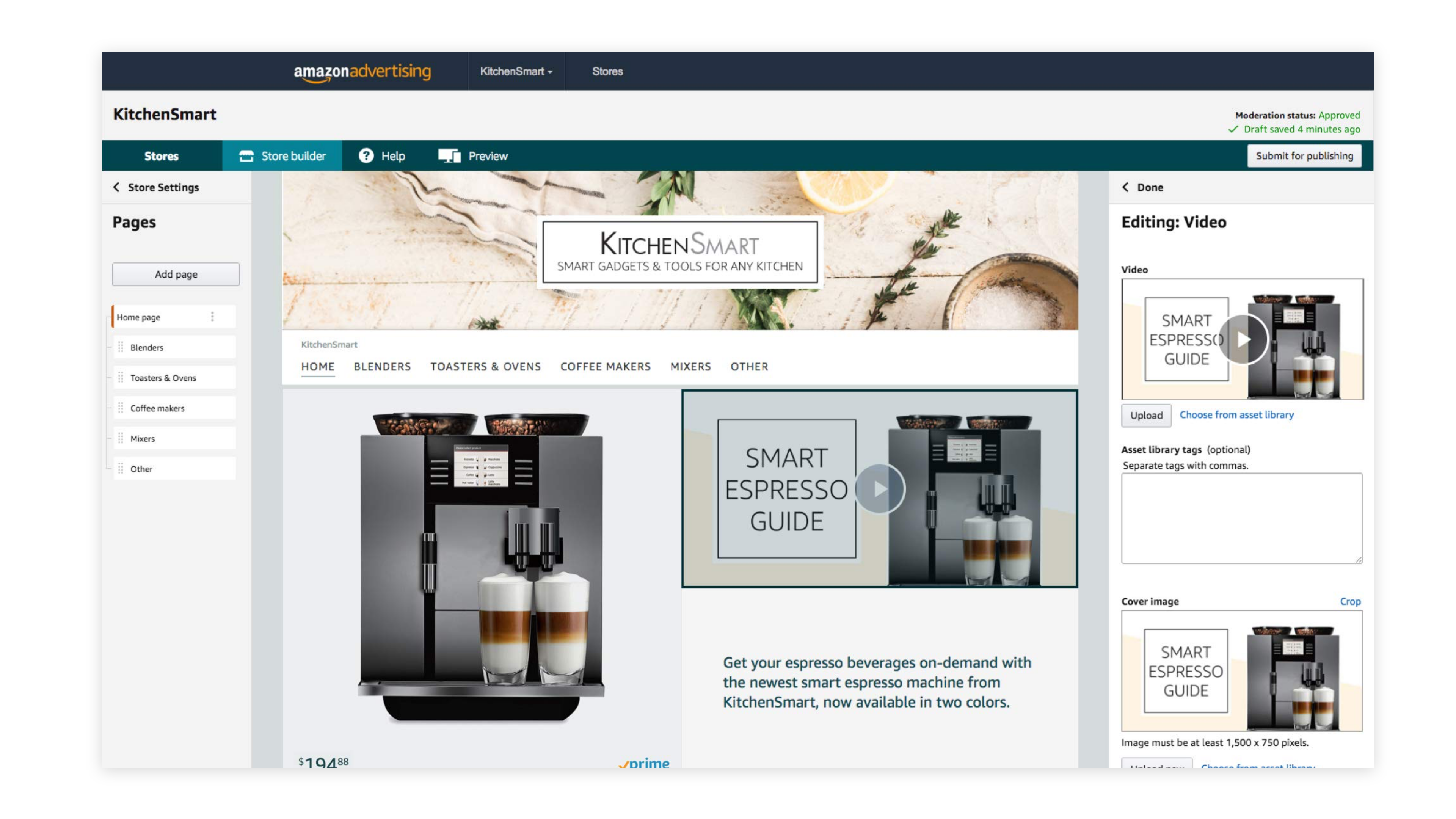 ---
Creating Recommendation Types
With clarity on types of data available, I developed a round of possible recommendations: combining multiple sources of data to offer intelligent insights to Sellers. With these tips I also prototyped an array of MVP components for these Recommendations.
---
---
---
The team was looking to start exploring Recommendations that would incoporate the new Storm design system, as well as have interactions that felt more guided and contextual. I developed another round of Recommendations that were card-like, appearing near relevant areas on the Stores dashboard.
---
Putting Recommendations in context
After the component was made, I explored the ingress opportunities for users to see and act on these tips.
---
Building a Recommendations Dashboard
To give Sellers an opportunity to interact with recommendations beyond their in-context appearance, I prototyped dashboard ideas.

A first pass at a dashboard sorted Recommendations by a Seller's goals. It only had a view-functionality for previously-shared tips.

Another pass at a dashboard was given more affordances for long-term continued engagement with the feature. It was arranged into 3 focuses: seeing new recs, results from recs that were tried, and revisiting previously dismissed recs. A filter affordance was also added to quickly find relevant tips.
A timeline was brought into context, showing a history of tried recommendations and their associated results.
---
Remaining questions on data collection, the parameters of the Recommendations algorithm, and how to accurately show results from tried recommendations were being explored for a future pass at this feature.